Need a feature-rich photo/image editor which is integrated with WordPress? Meet Palleon.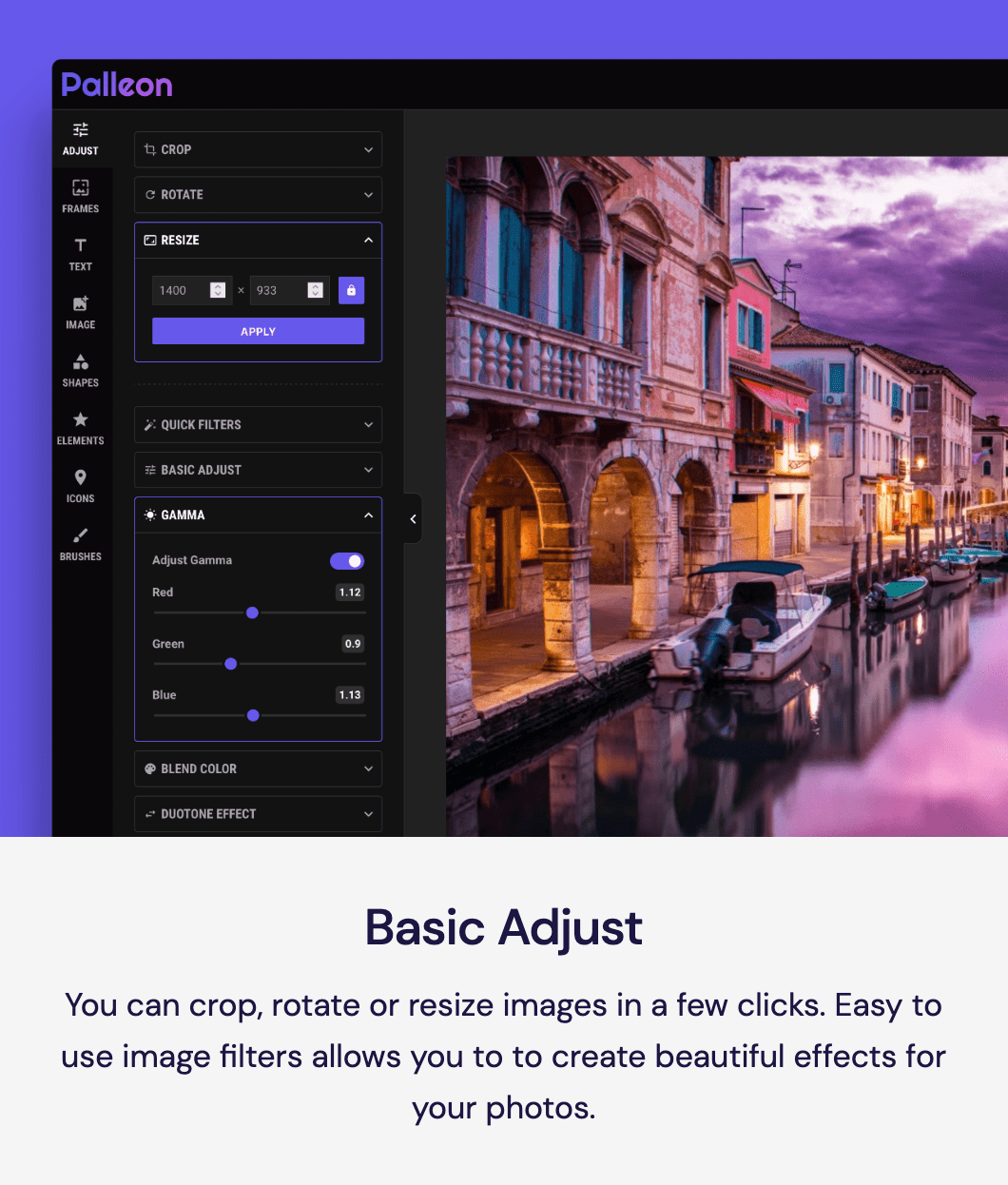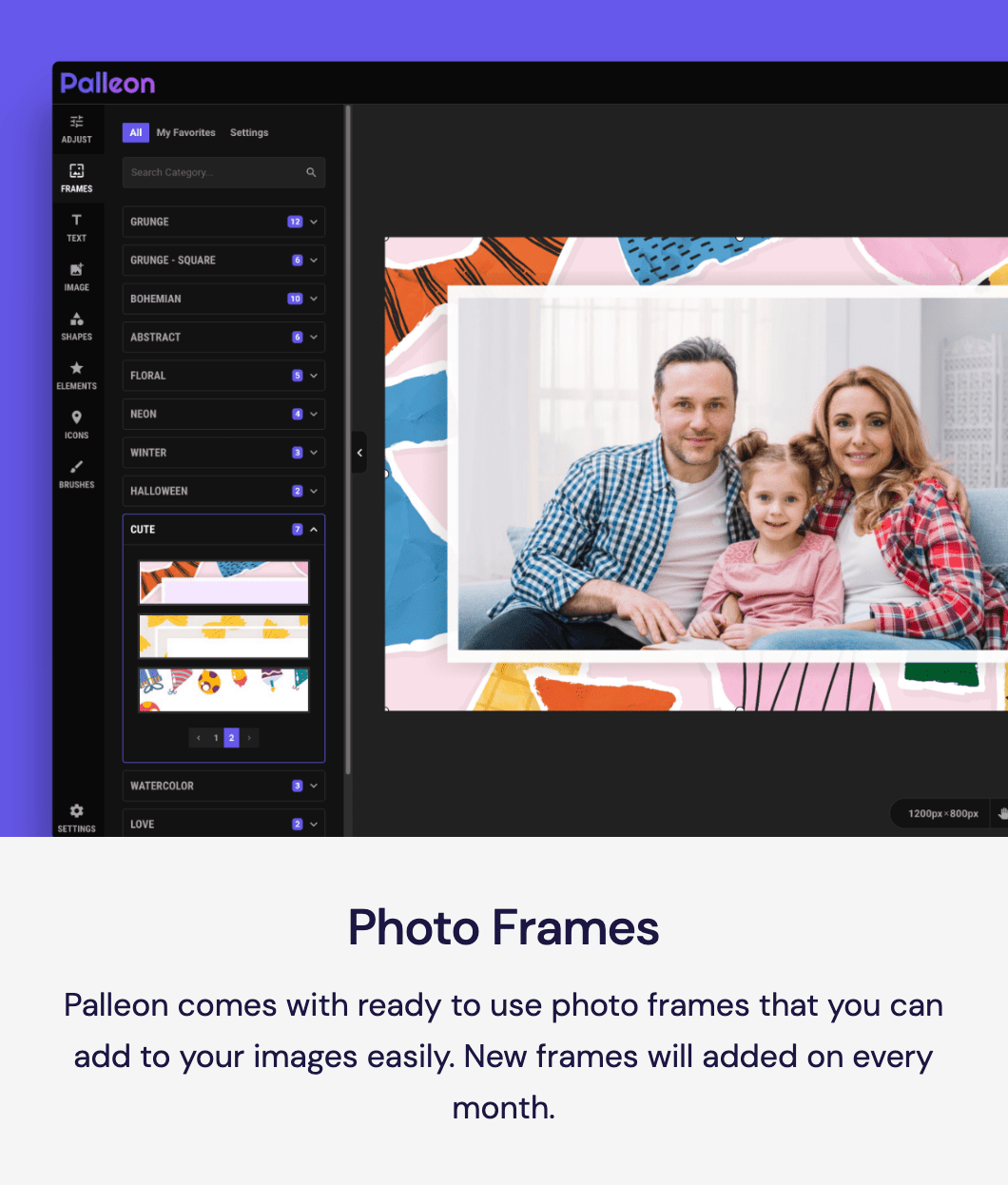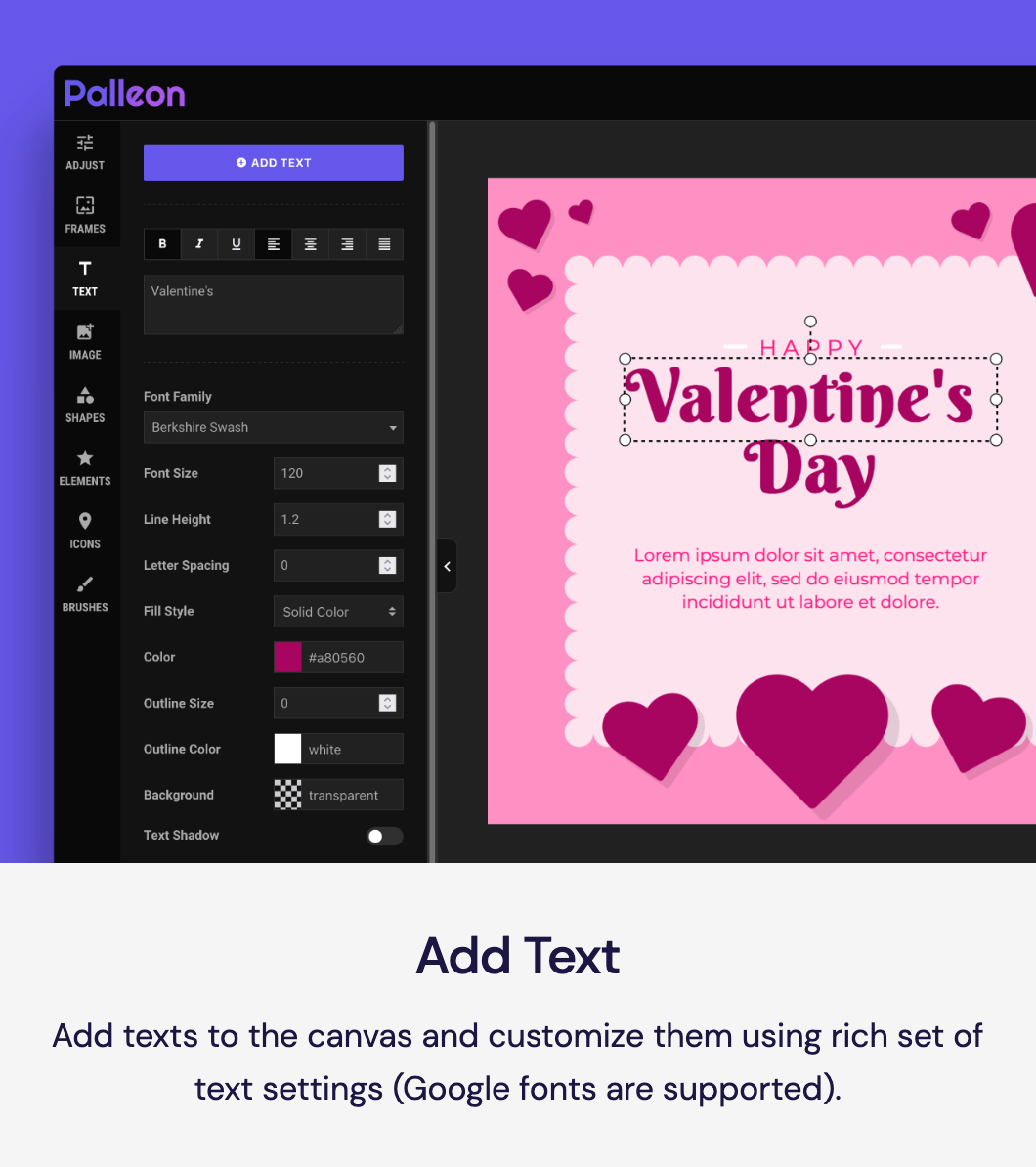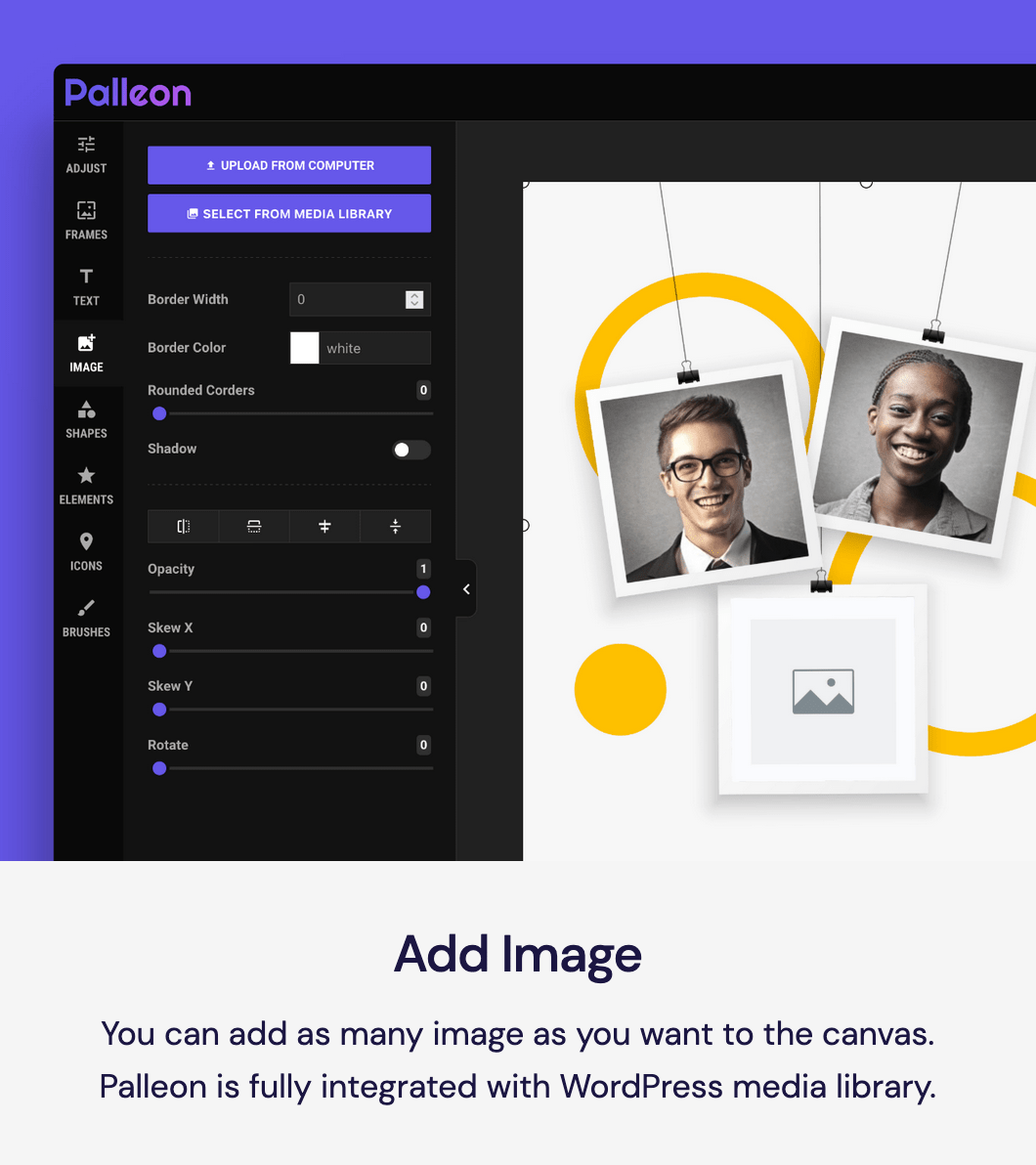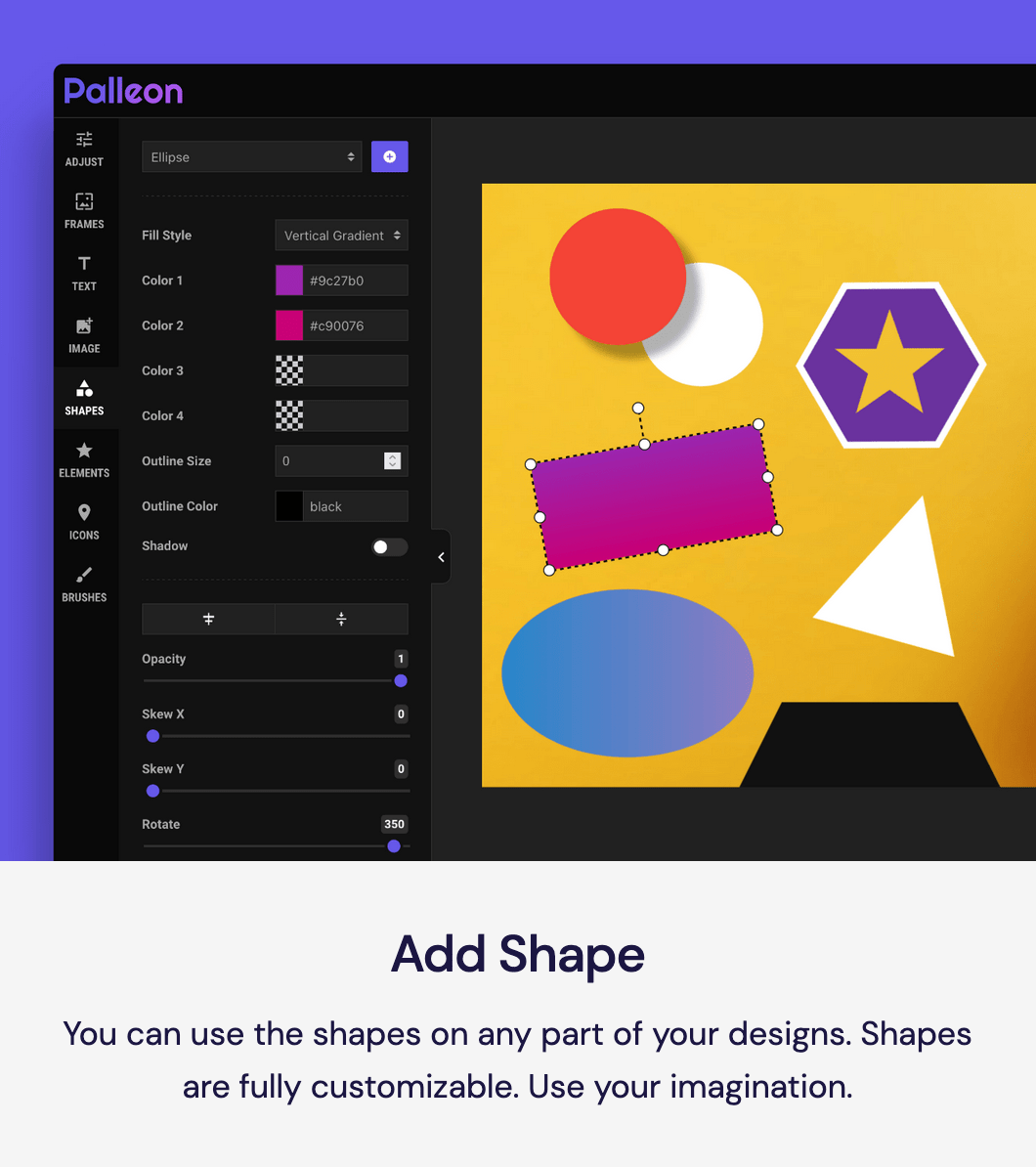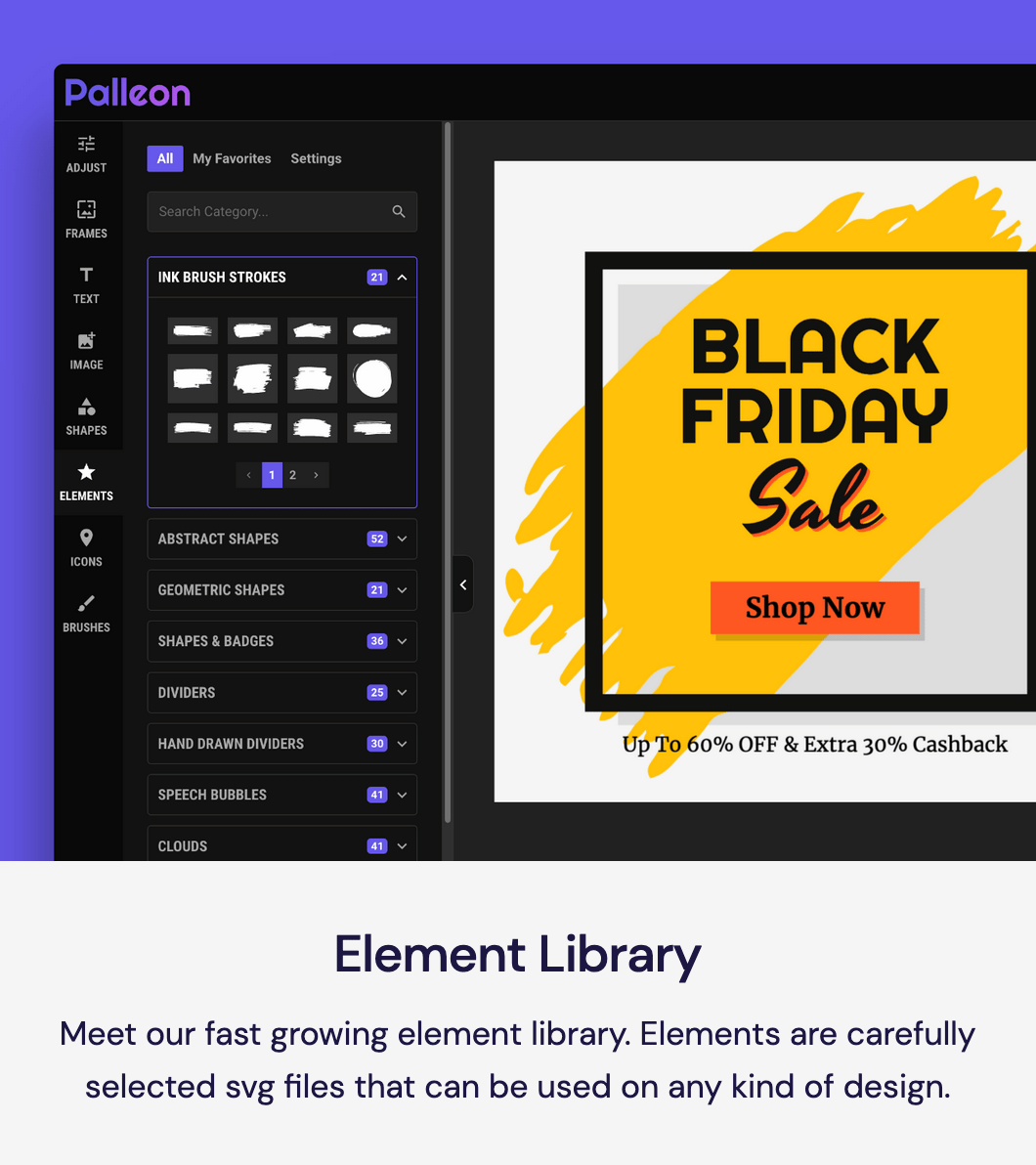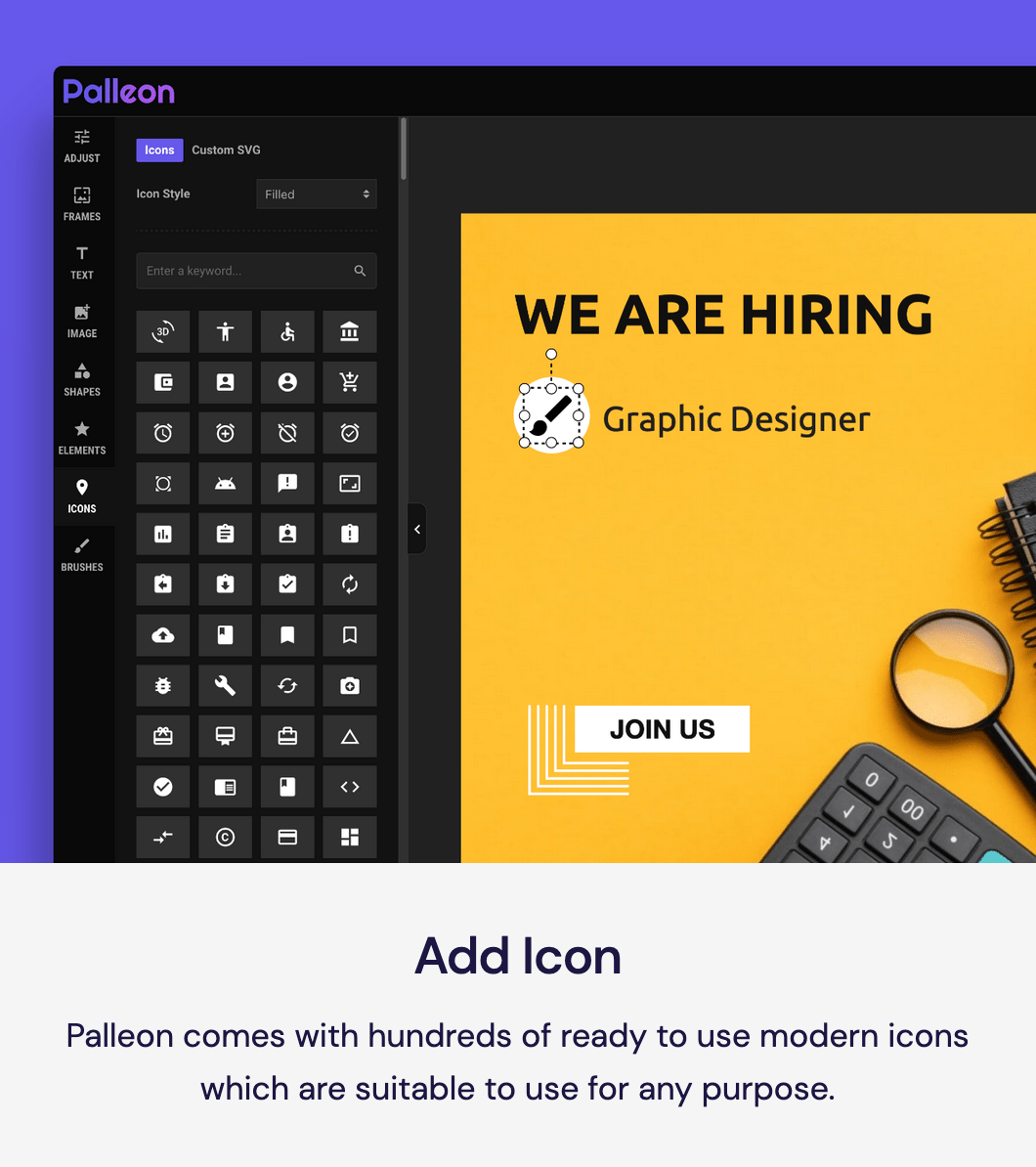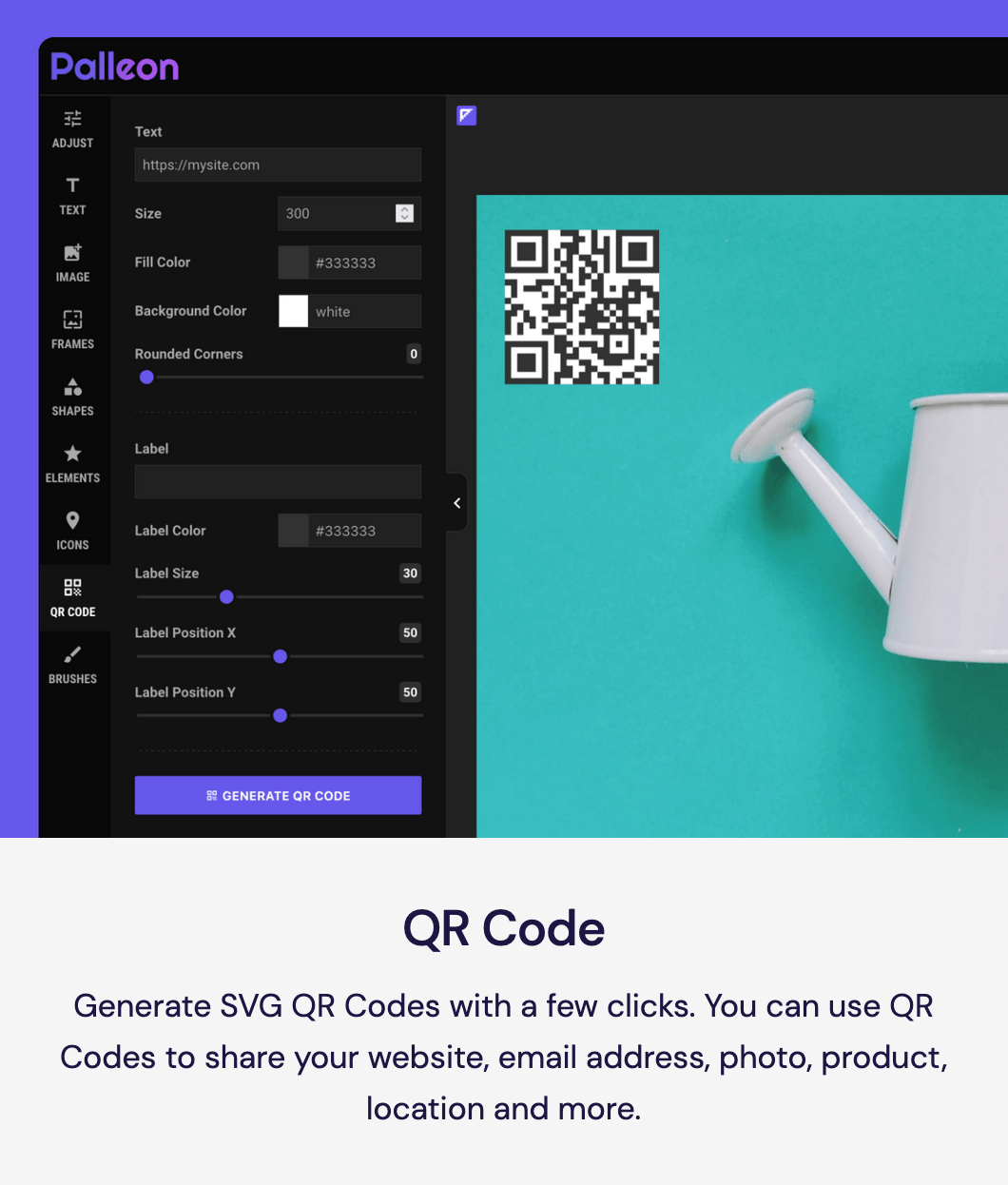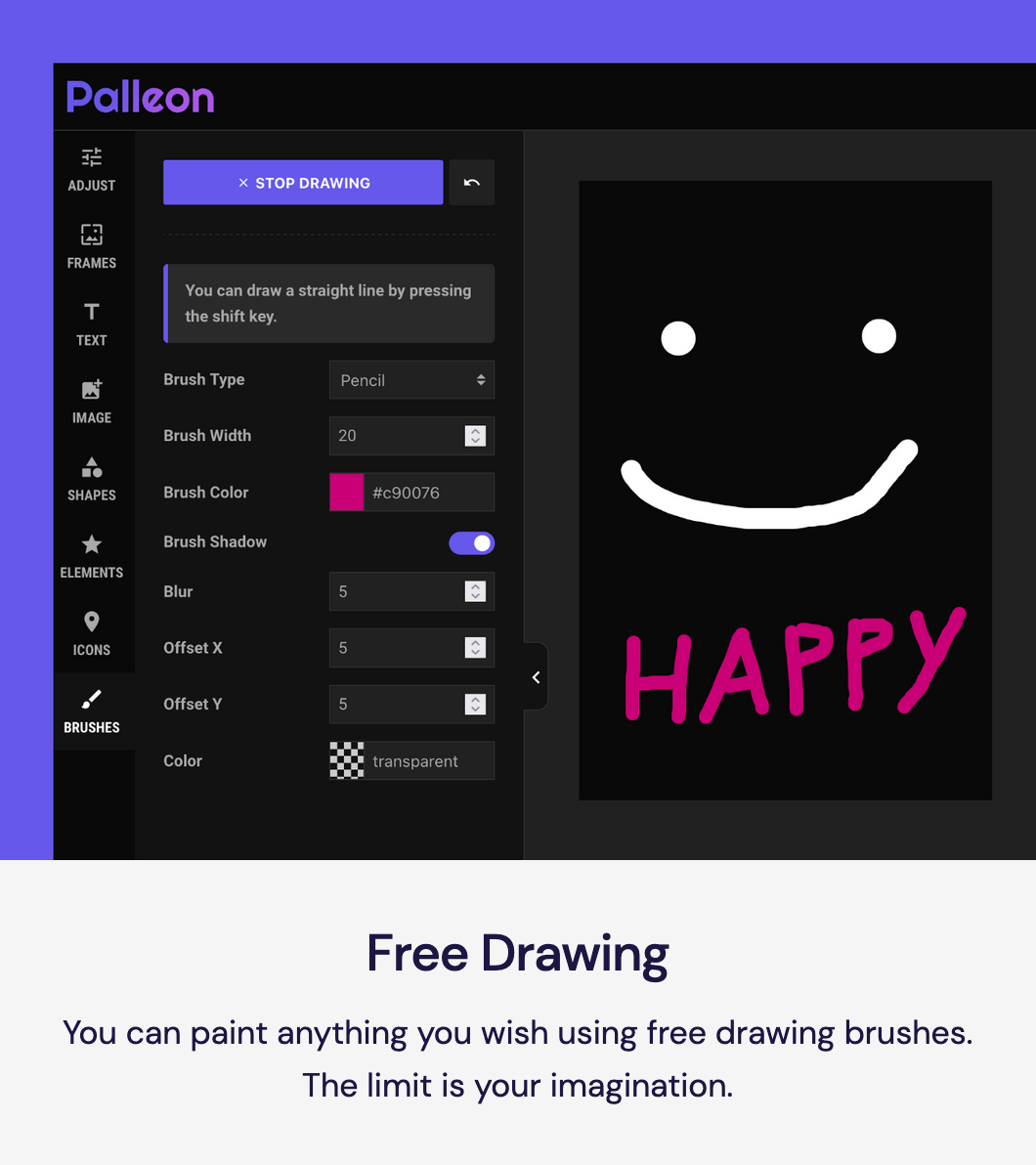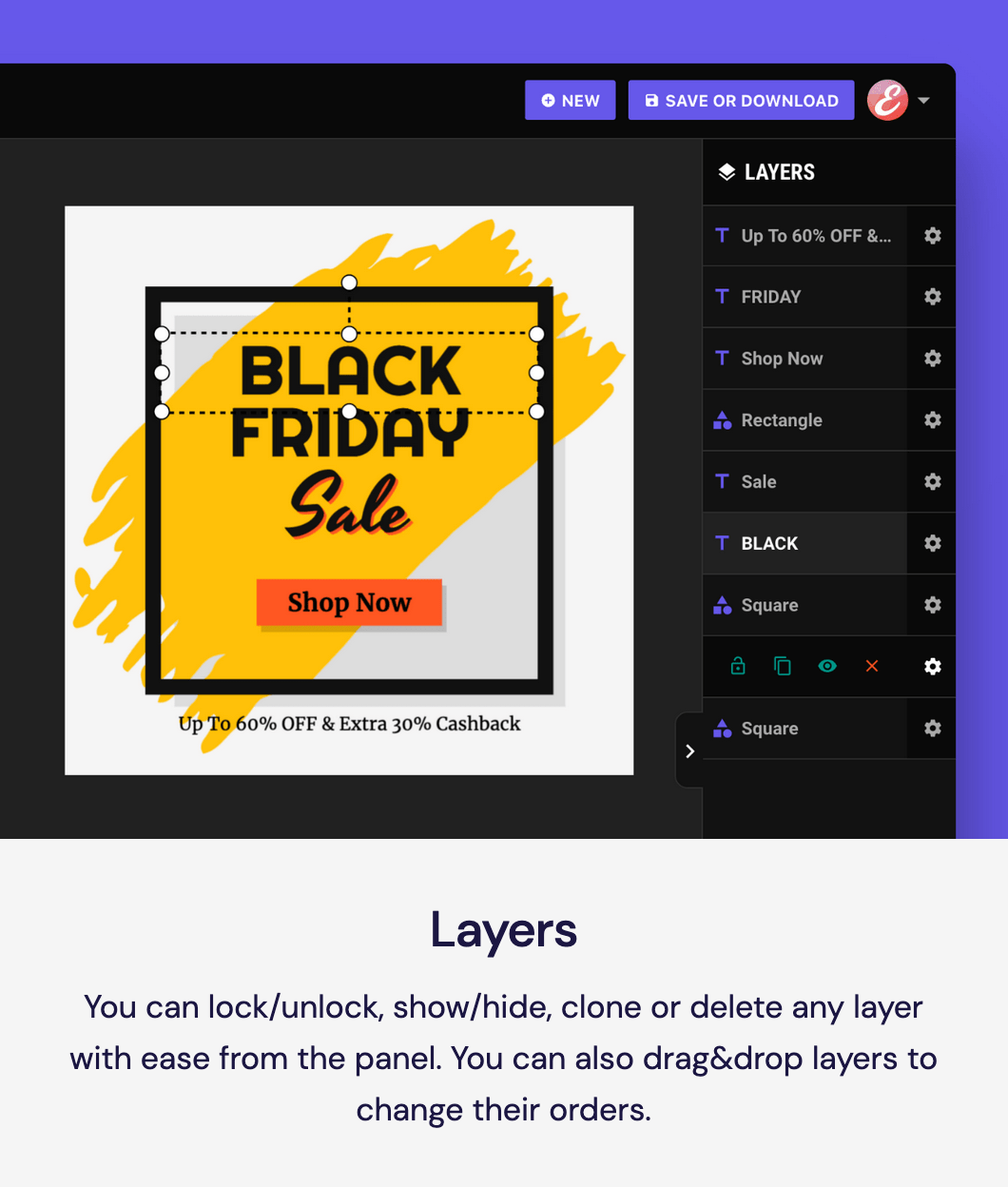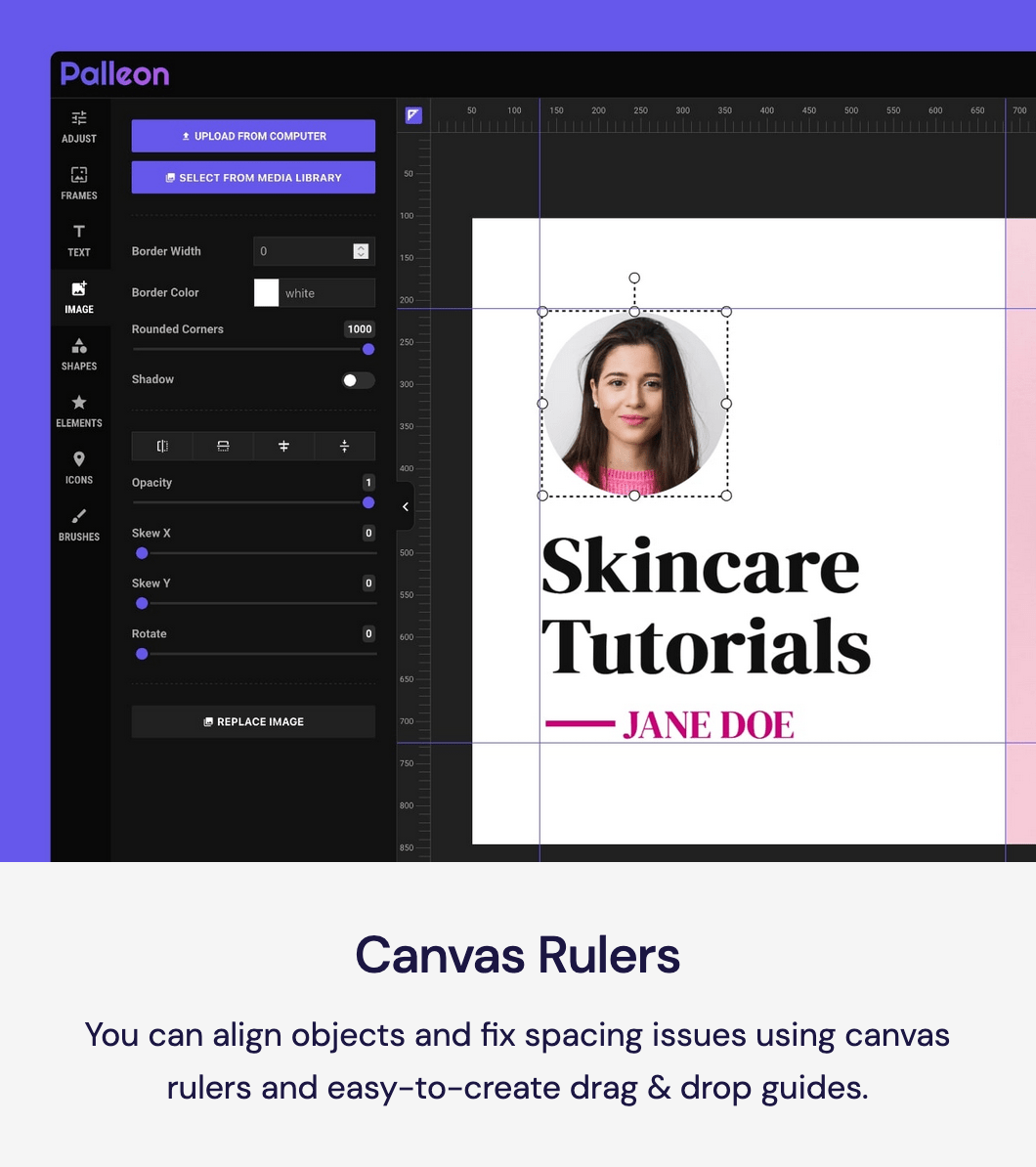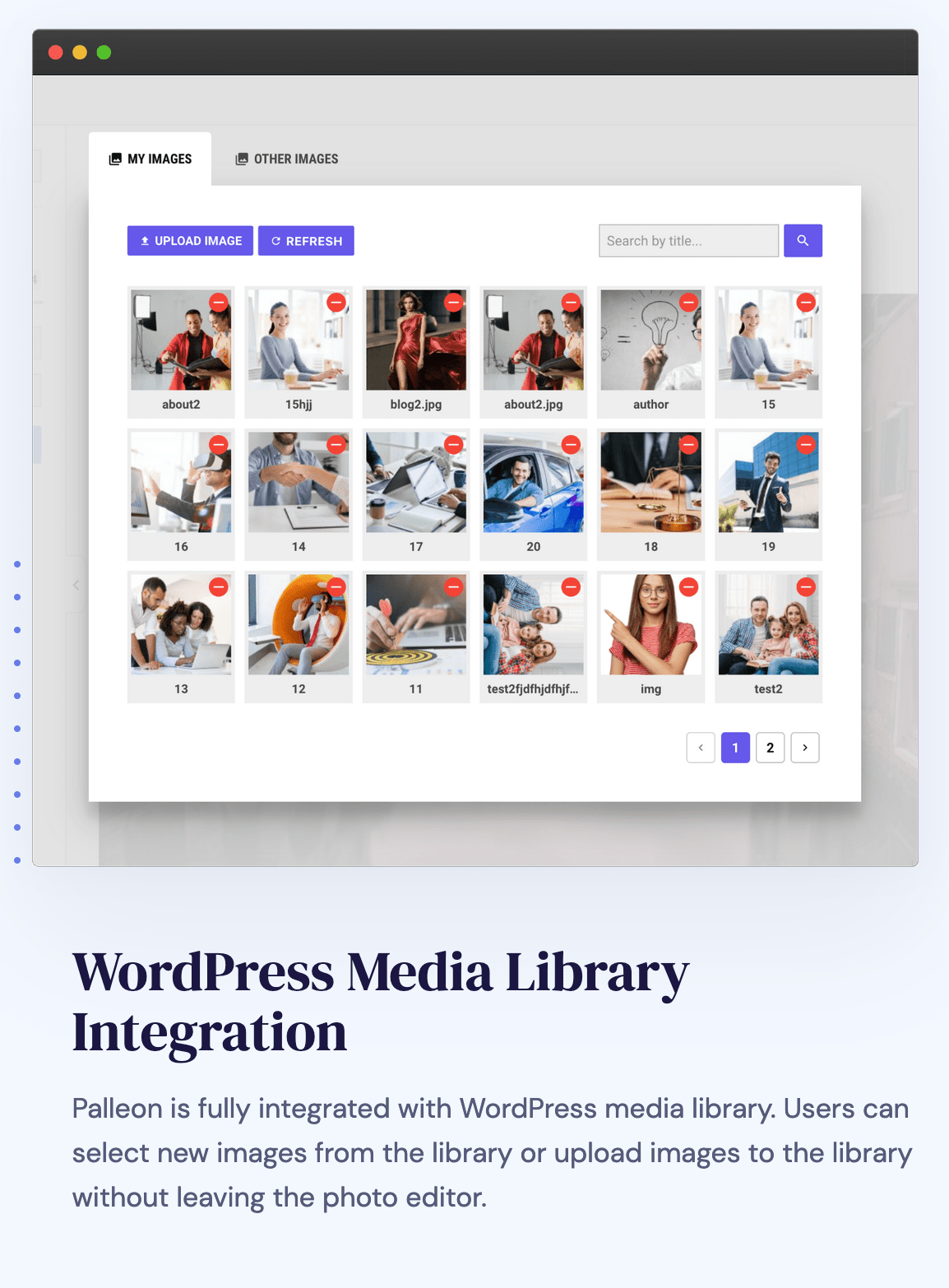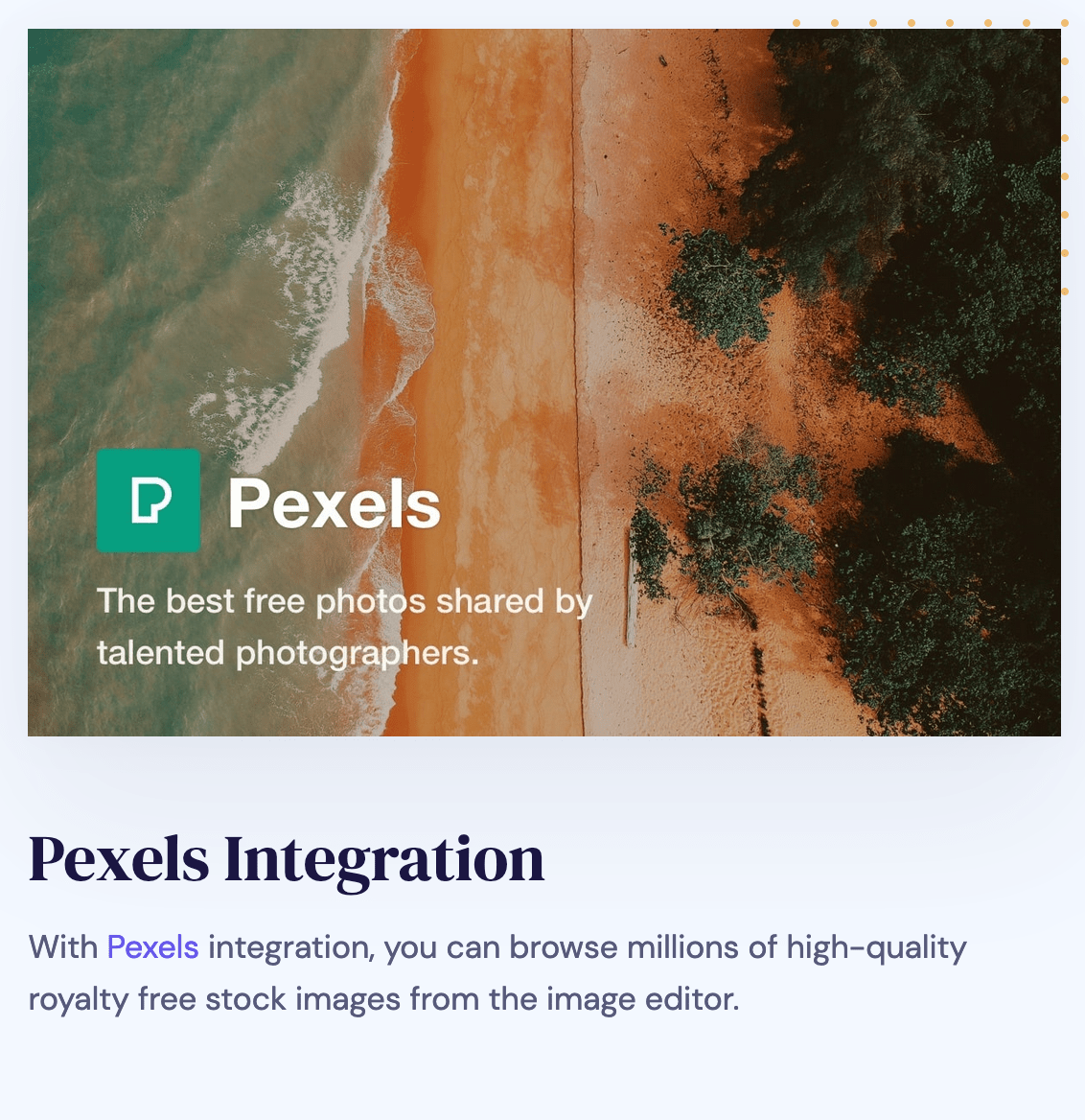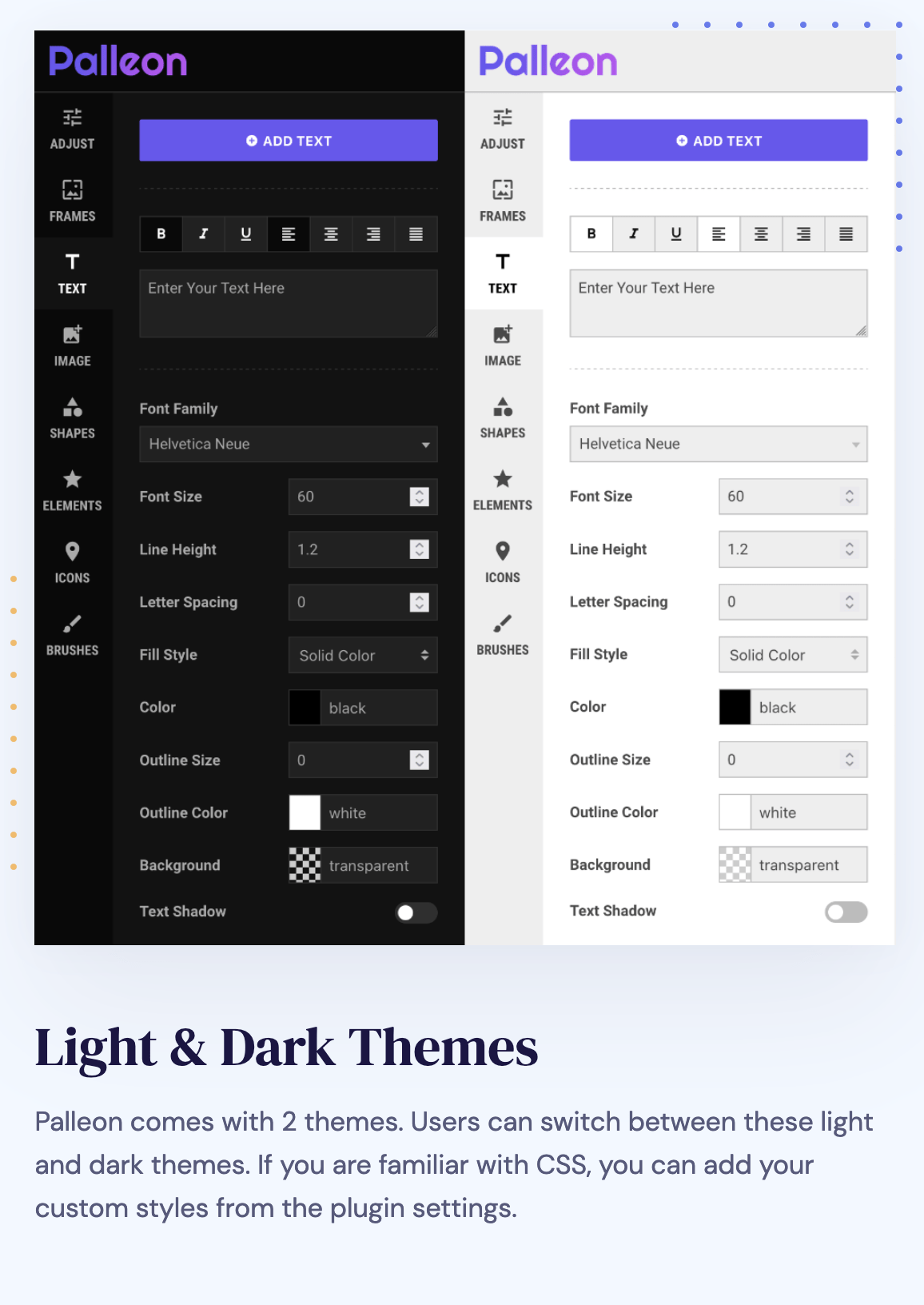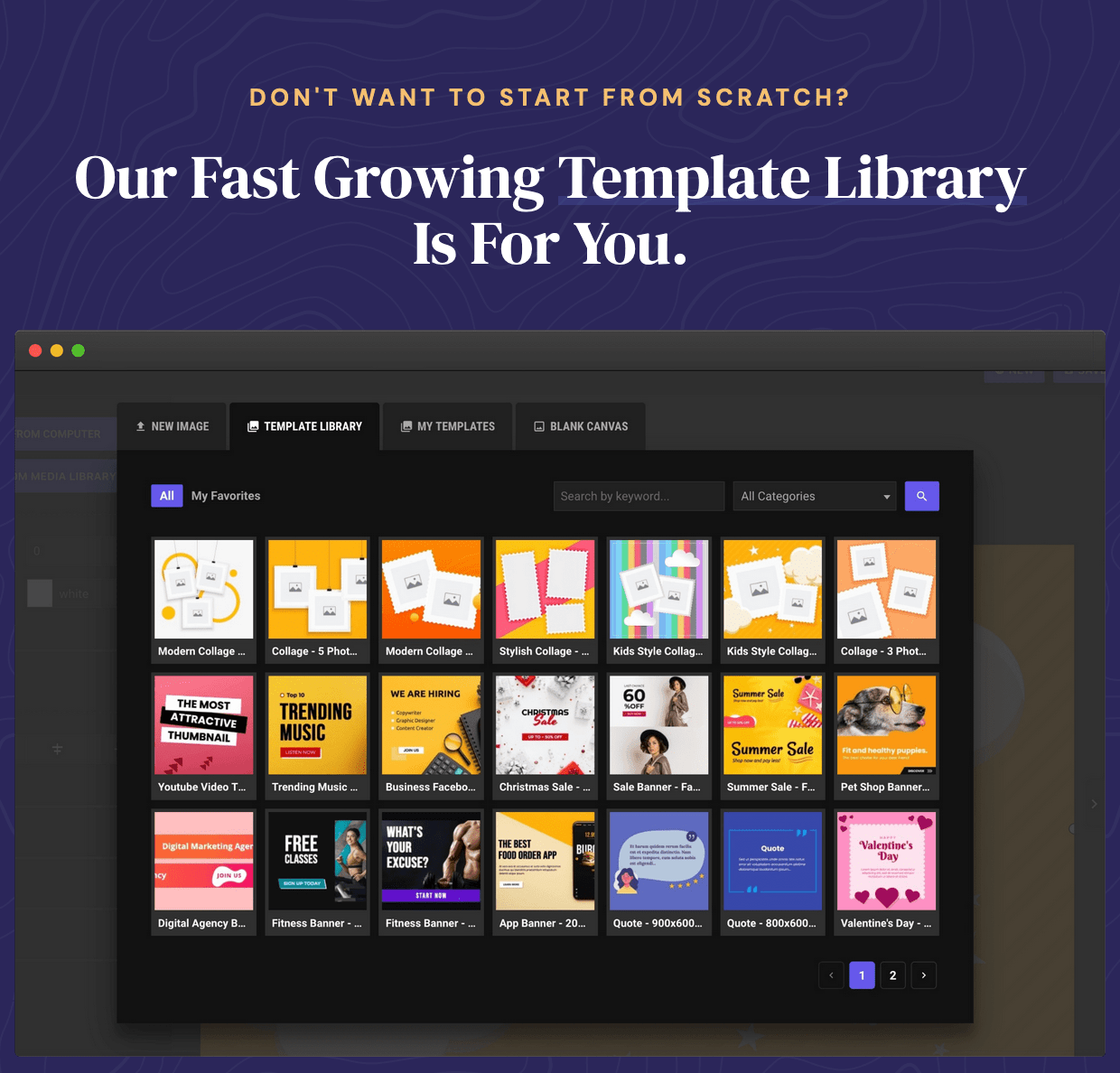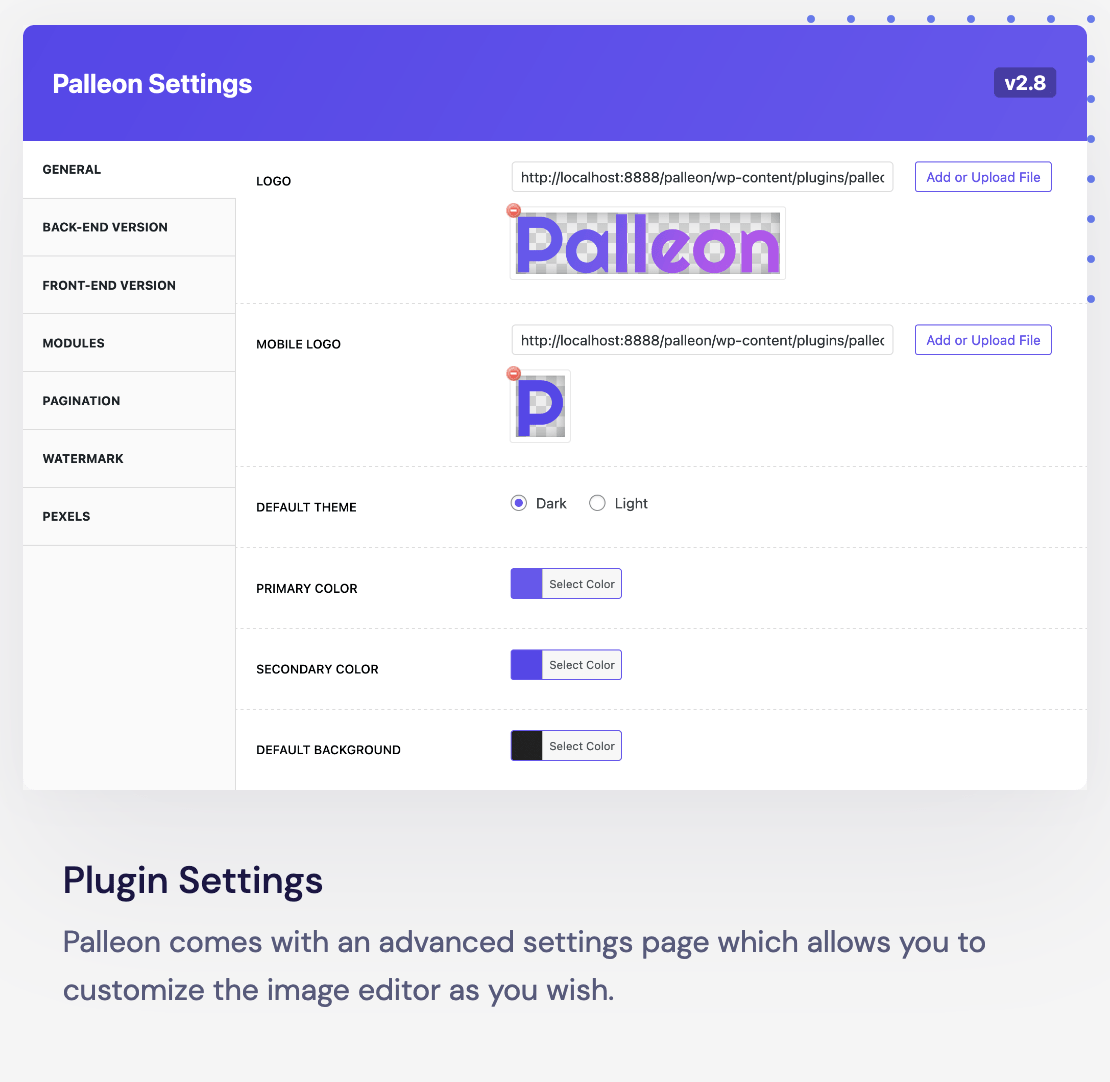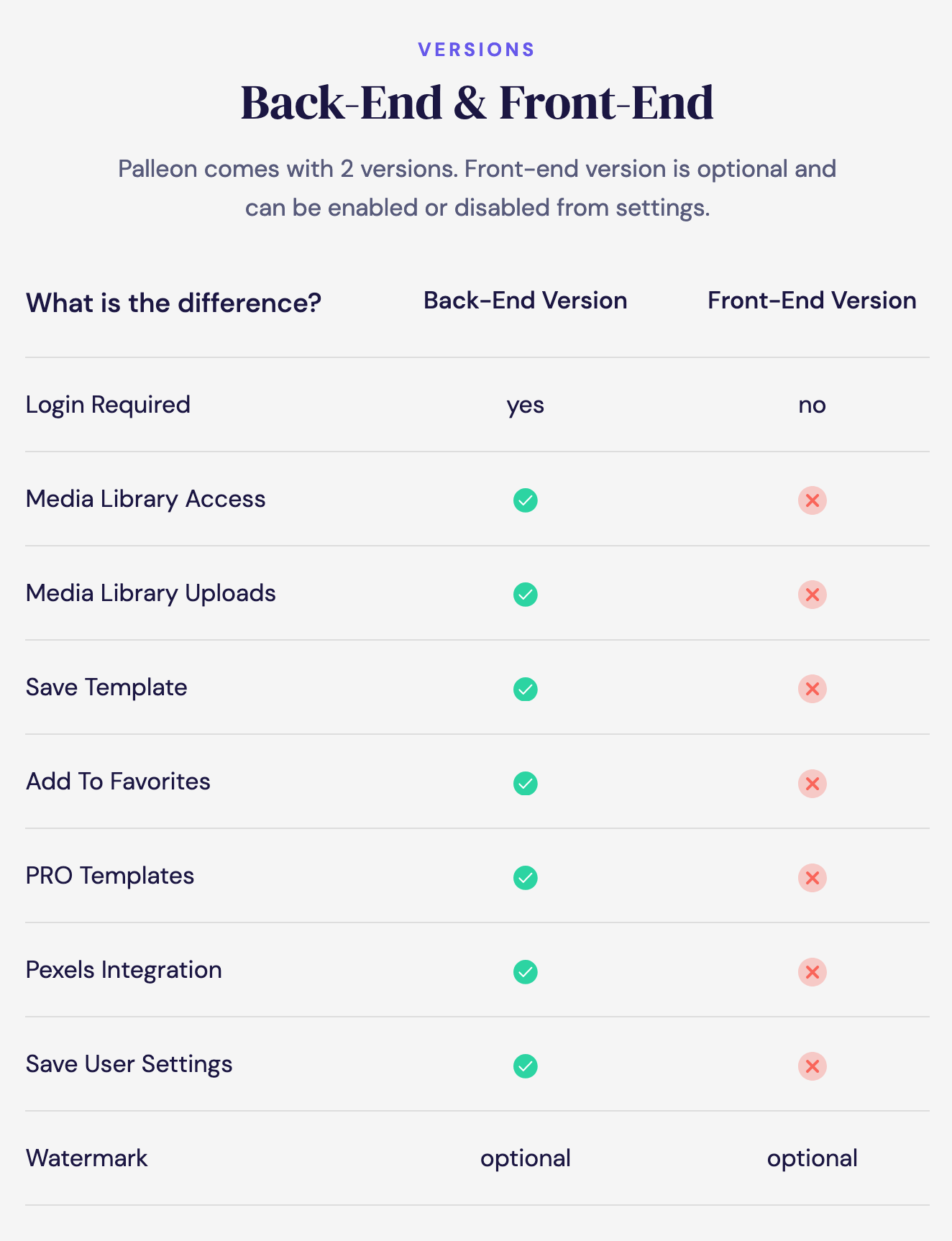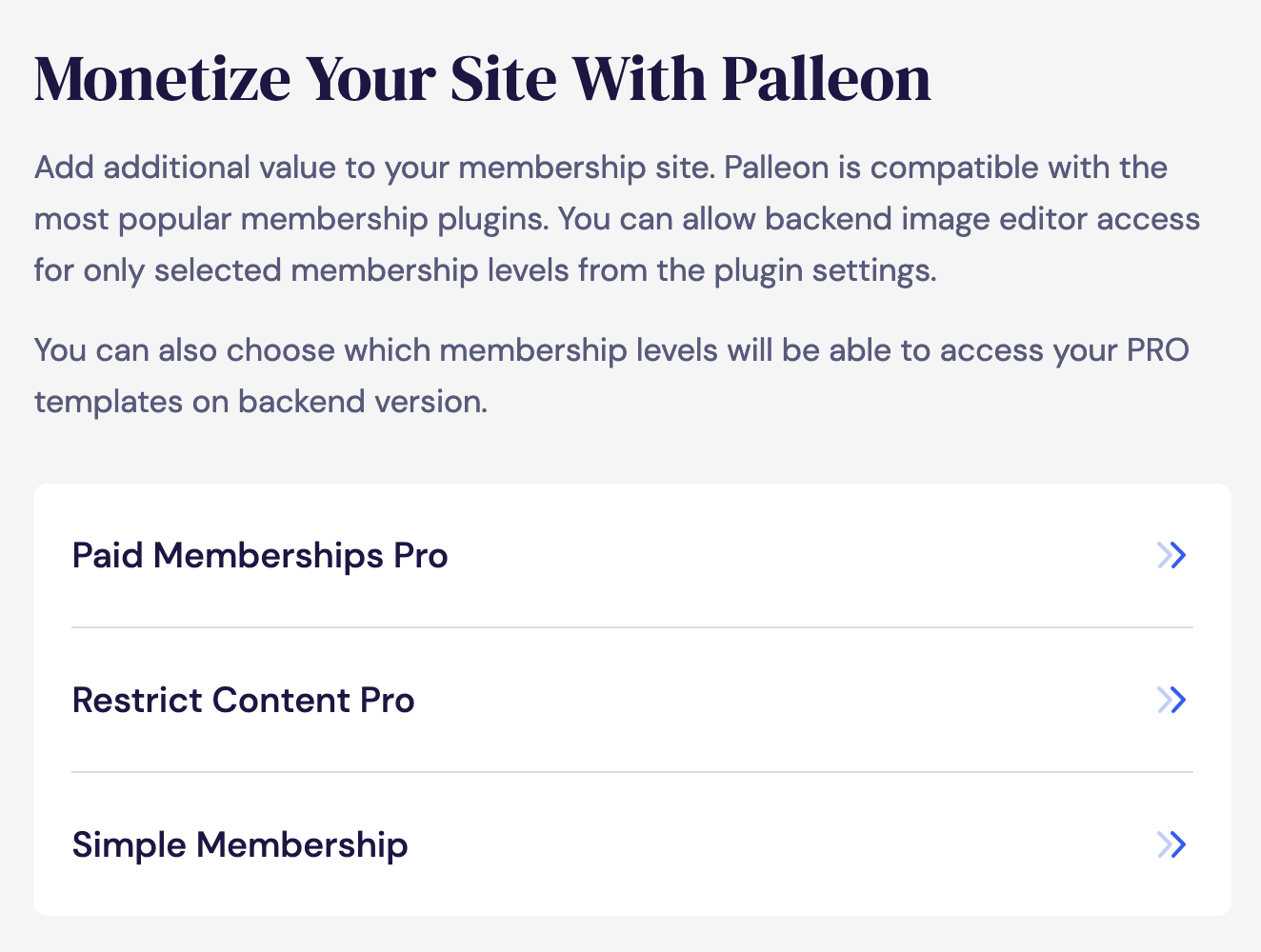 BACK-END & FRONT-END VERSIONS
Palleon has 2 versions (Started with version 2.0). The main difference between these two versions is; login is required for the back-end version, login is not required for the front-end version. Front-end version is optional and can be enabled or disabled from settings.
IMAGE ADJUSTMENTS
You can crop, rotate or resize images in a few clicks. Easy to use image filters allows you to to create beautiful effects for your photos.
PHOTO FRAMES
Palleon comes with ready to use photo frames that you can add to your images easily. New frames are comign soon.
ADD TEXT
Add texts to the canvas and customize them using rich set of text settings (Google fonts are supported).
ADD IMAGE
You can add as many image as you want to the canvas. Palleon is fully integrated with WordPress media library.
ADD SHAPE
You can use the shapes on any part of your designs. Shapes are fully customizable. Use your imagination.
ELEMENT LIBRARY
Meet our fast growing element library. Elements are carefully selected svg files that can be used on any kind of design.
ADD ICON
Palleon comes with hundreds of ready to use modern icons which are suitable to use for any purpose.
QR CODE GENERATOR
Generate SVG QR Codes with a few clicks. You can use QR Codes to share your website, email address, photo, product, location and much more.
CANVAS RULERS
You can align objects and fix spacing issues using drag&drop guides.
FREE DRAWING
You can paint anything you wish using free drawing brushes. The limit is your imagination.
LAYERS
You can lock/unlock, show/hide, clone or delete any layer with ease from the panel. You can also drag&drop layers to change their orders.
MEDIA LIBRARY INTEGRATION
Palleon is fully integrated with WordPress media library. Users can select new images from the library or upload images to the library without leaving the photo editor.
PEXELS INTEGRATION
With Pexels integration, you can browse millions of high-quality royalty free stock images from the image editor.
COMPATIBLE WITH POPULAR MEMBERSHIP PLUGINS
Add additional value to your membership site and monetize the plugin. Palleon is compatible with the following popular membership plugins. You can allow backend image editor access for only selected membership levels from the plugin settings.
LIGHT & DARK THEMES
Palleon comes with 2 themes. Users can switch between these light and dark themes. You can also change primary color (purple) with any other color from settings. If you are familiar with CSS, you can add your custom styles from settings.
TEMPLATE LIBRARY
Select a template from our fast growing template library. Alternatively, you can save or download the templates that you have created and use them whenever you want again. You can add your custom templates to the template library from WordPress dashboard.
HISTORY
You can undo or redo your actions. History feature allows you to browse all stored actions and restore any one as you want.
IMAGE COMPRESS
You can shrink JPEG images to the minimum possible size while keeping the required level of quality.
FAVORITES
You can favorite templates, frames and elements you like to be able to find them easily later.
HIGHLY COMPATIBLE
Palleon works on a dedicated area on WordPress dashboard. This makes the plugin highly compatible with all other plugins and themes.
LIGHTWEIGHT & FAST
Palleon built on a modern structure that uses modern technologies like ajax and lazyload. Required files are loaded only if you need them.
CLEAN CODE
We strictly follow WordPress guidelines and latest coding standards to keep Palleon secure, stable and fast.
ADD-ONS