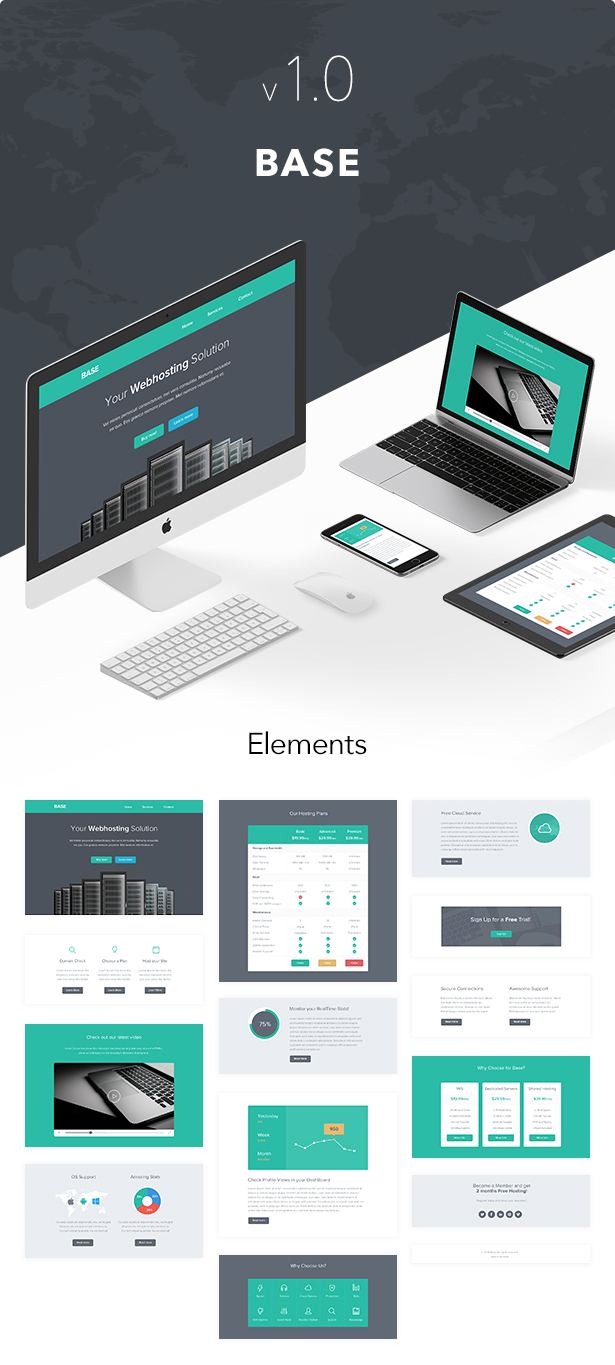 Video in Email
The Video is coded with HTML5 and will work in Apple mail, iPad and iPhone. Other mail clients see a fallback image of your choice
Replace your .mp4 URL in the first input field on the left menu called "Video". The .mp4 video is showing in your Email and on the web in the Safari browser.
Replace your .ogg or .ogv URL in the second input field on the left menu "Video". The .ogg or .ogv videolink isn't mandatory but we advice to add this video format to support a range of webbrowsers (like Firefox or Google Chorme).
Replace your fallback image in the third input field on the left tab called "Video". The fallback image is meant for Email clients that don?t support html5 videos in Email so your image will be shown.
MailChimp don't accept HTML5 video's, it's impossible to send an email with video through their system. If you export your file as a MC file you will see a normal 600 pixel fixed width image (like the fall-back image). The HTML5 video is working when sending your email through Campaign Monitor, Constant Contact, or some other Email platforms.
You can check the Autoplay button if you want to send your Email with a Autoplay function.
If you don't understand how to convert a video we advise to use an video converter on the web (like clipconverter.cc) or download an video coverter App.
If you don't have a video URL yet, no worries, we have a test .mp4 and .ogv URL so you can see it works. Copy paste this URL: http://www.rocketway.net/video/marketing.mp4 in the first input field on the left menu "Video". Copy paste this URL: http://www.rocketway.net/video/marketing.ogv in the second input field on the left menu "Video".
Optional width for the overlay image: 600px width x 329px height.
Theme Builder
Regarding the frequent question where to find the full version of our themebuilder here's a quick explanation: In the download you?ll see a folder called ?Themebuilder? open it and click on the link to get access to the full unlocked themebuilder.
Note: The Themebuilder files aren't included, the download includes a link which gives you access to the Themebuilder.
Update request?
We are people who love to improve their work, please give us some feedback if you have a great idea to improve this theme with an update (ie. a certain element you miss), it?ll be great to hear from you!
Version 1.0:
May 23, 2014:
- Template release

Features
A link to our ThemeBuilder
HTML5 Video in Email
Export to desktop
Change background image / patterns
Drag & Drop modules
Duplicate or hide modules
Unlimited Structures and Colours
Full Width Design
Clean Commented Code
PSD Photoshop File included
Documentation
Email Services Compatibility
MailChimp
Icontact & Campaign Monitor
Tested with Litmus
Mobile responsive
And many more!
Font Compatibility
Email Clients that support custom web fonts: iOS Mail, Apple Mail, Android (default client), Thunderbird. Other clients will show a standard fallback webfont.
Browser Compatibility
Gmail (background images doesn?t stretch as Gmail ignore CSS in background images ) to fix this: upload a large bg image (1800px width)
Yahoo Mail
Apple Mail
Microsoft Outlook (don?t support background images )
Hotmail
Mozilla Thunderbird
iPhone, iPod & iPad
Eudora
Foxmail
IncrediMail
Mail
Opera Mail
Sparrow
Spicebird
Not supported